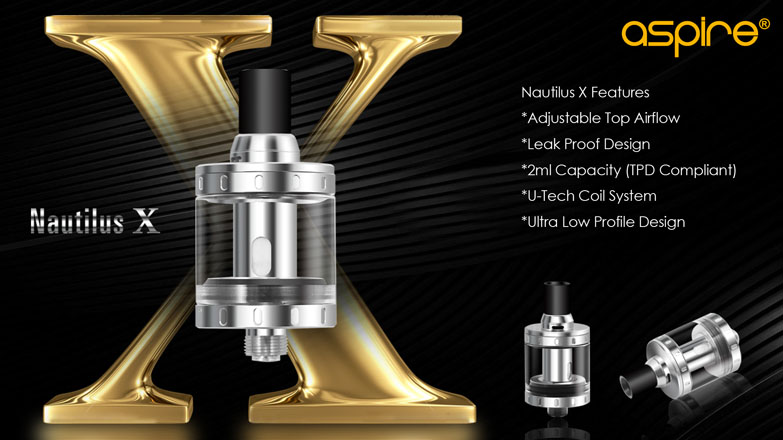 Aspire Nautilus X
The Nautilus X represents the peak of the Aspire atomizer development curve. Specially designed to provide a premium vaping experience with increased flavor, and unique U-Tech coil technology for all-new airflow performance, this is the future of micro tanks.
Poised to transform how vapers experience flavor and hassle-free day-to-day usability. The Nautilus X is the future. Born from the creative minds of the original global vaping pioneers, Aspire.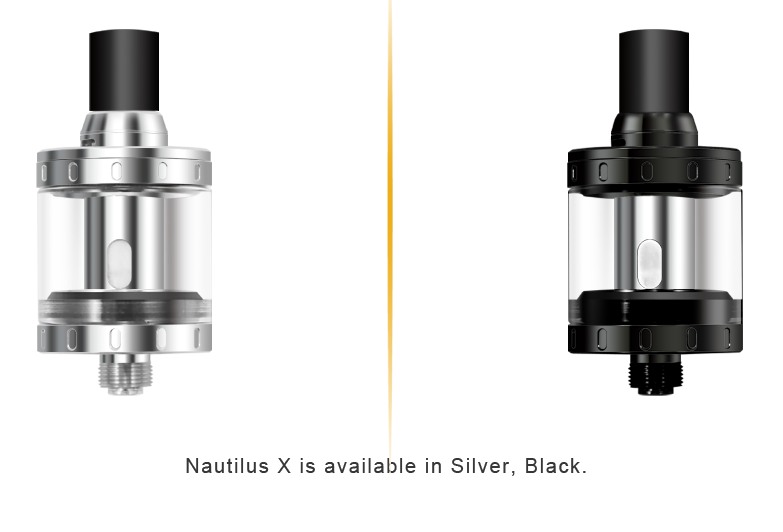 Nautilus X Dimensions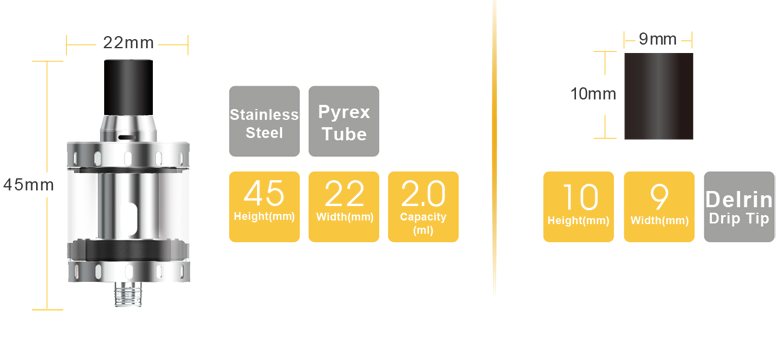 Nautilus X U-Tech Coils
Nautilus X coils are now rated at 1.5Ω (14-20 watts) and 1.8Ω (12-16 watts). The Nautilus X coils incorporate U-Tech, the latest coil technology. Vape flows through the U-shaped chamber and passes the Kanthal coils twice before being inhaled. This all-new airflow performance allows for unrivaled vape flavor and e-juice taste.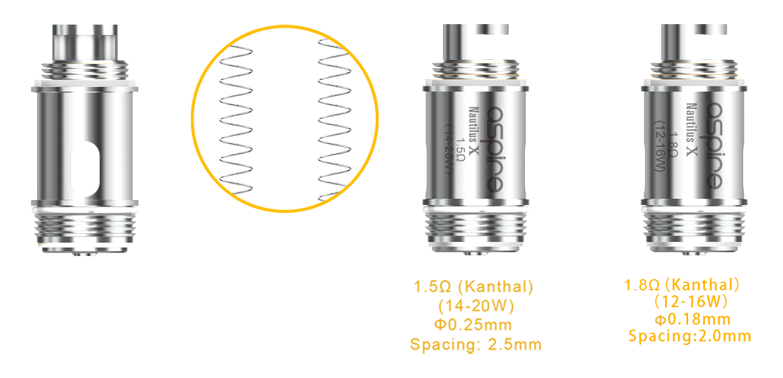 Aspire U-Tech Airflow Diagram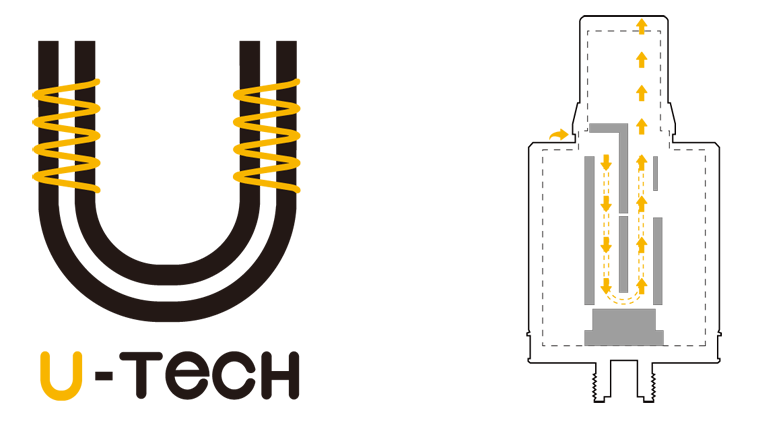 Top Filling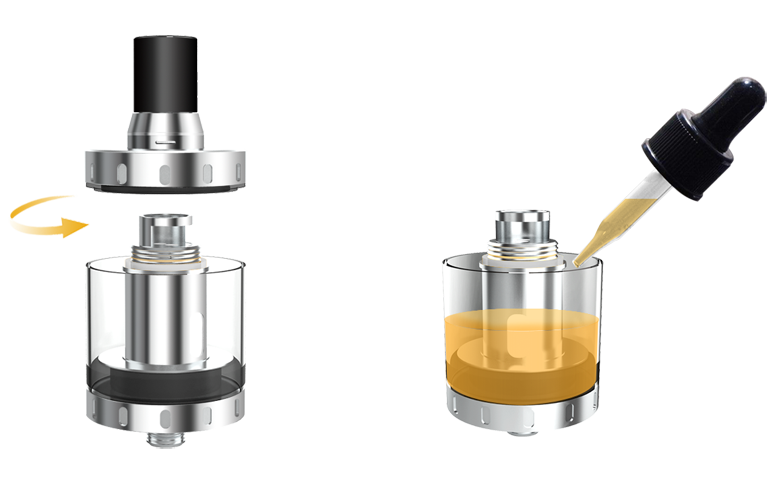 The Nautilus X has a quick & clean top-fill tank.Refill your 2ML tank in literally only seconds. You can drip, drop or pour your E-liquid into the Nautilus X tank and be back vaping in no time.
Note: For first time using a new atomizer, you will need to wait 5 minutes for the cotton to absorb the E-liquid.

Nautilus X Exploded View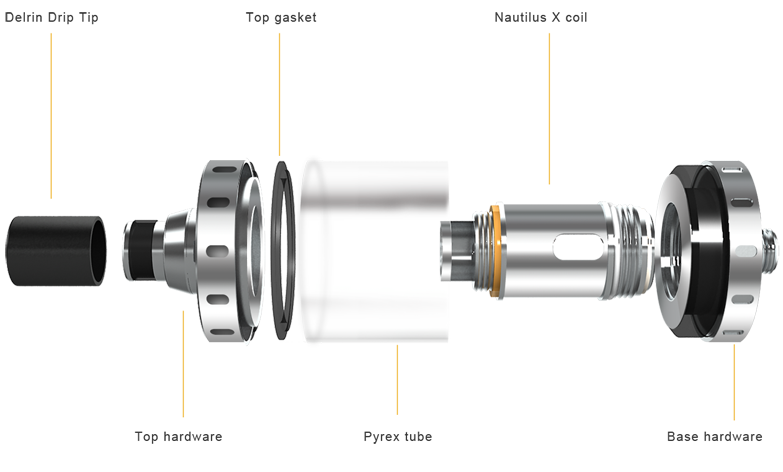 Nautilus X Adjustable Top-Airflow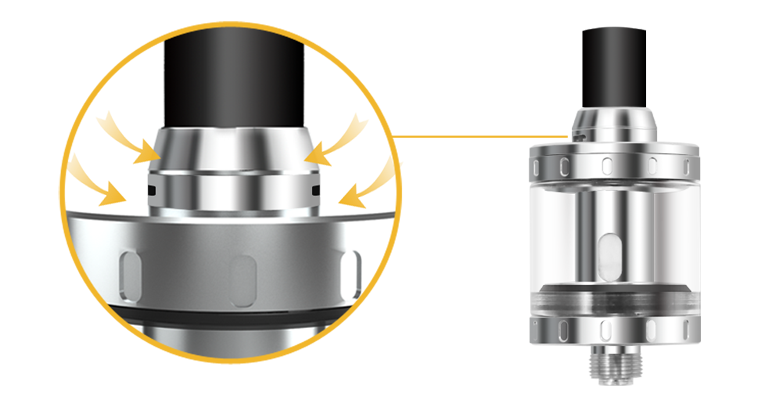 The Nautilus X features adjustable Top-Airflow. Not only does the Airflow Control (AFC) help you to change the airflow in the Nautilus X, Adding Top-Airflow ensures your tank will not leak from the bottom over time.

Full Kit Comes with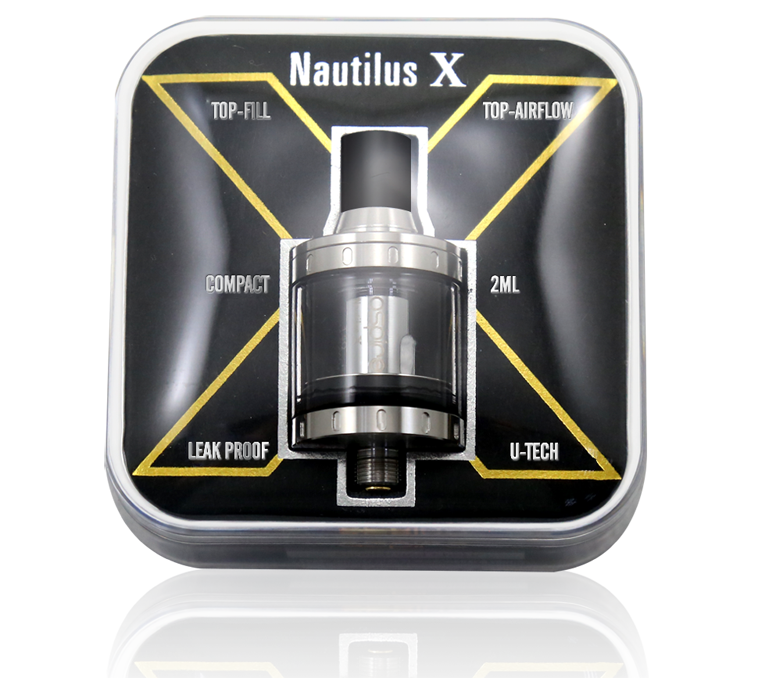 1*Nautilus X tank(1.8ohm coil pre-installed) / 1*replacement Pyrex tube / 1*1.5ohm replacement coil

Optional Nautilus X Frosted Pyrex Tube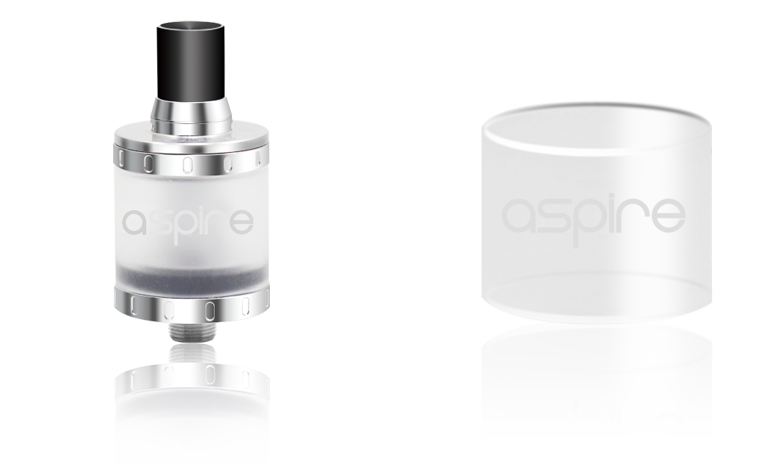 The optional Nautilus X replacement tube will come in either clear or frosted finish.

Aspire Nautilus X 4ML Adapter Kit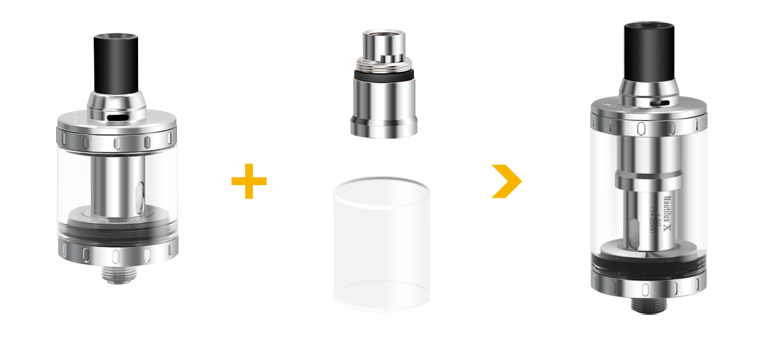 Expand the horizons of your Nautilus X with this new 4ML adapter kit. While many people have enjoyed the shorter, low profile Nautilus X with 2ML Pyrex tube, many customers want to upgrade the tank capacity. This Nautilus X Adapter kit is the simple solution.
This 4ML kit includes a coil adapter which effectively elongates the chimney into the top hardware. The kit also comes with a taller Pyrex glass which is also compatible with the Cleito. The Nautilus X Coil is smaller so you can fit 4ML of e-liquid inside your Nautilus X tank with this adapter kit.